Whether you're looking for a beachfront property or a studio apartment, house hunting can be a stressful experience regardless of the price range. To make this process a breeze, EffectiveAgents shaves off the best realtor® that are a notch or two above the rest and specifically suited to your criteria. Of the approximately 727 real estate agents in Pensacola, only an elite few will be spared by the cutthroat algorithm developed by EffectiveAgents.com
Here's a shortlist of the best realtors® in Pensacola:
| | | |
| --- | --- | --- |
| Name | Brokerage | 2019 Total Transactions |
| Elizabeth Harmon | Keller Williams Gulf Coast Realty | 176 |
| Erik Hansen | Keller Williams Gulf Coast Realty | 175 |
| EXIT Realty N.F.I. | EXIT Realty N.F.I. | 172 |
| Team Sandy Blanton | Team Sandy Blanton Realty, Inc. | 118 |
| Kim Gibbons Team | Emerald Coast Realty | 113 |
| Robin Sherman | Robin Sherman Real Estate Inc | 81 |
| Broomes and Boatner Group | Real Estate Group | 78 |
| Hilary Rember | Assist-2-Sell, Buyers & Sellers Complete Realty, LLC | 76 |
| Larry Kuhn | Kuhn Realty | 71 |
| Christina Leavenworth | Levin Rinke Realty | 67 |
| Randy Bricker | Exit NFI | 67 |
| Brandon Vinyard | The Agency of Pensacola | 66 |
| Justin Creel | Keller Williams Gulf Coast Realty | 61 |
How We Identify Top Realtors® in Pensacola Florida
This algorithm utilizes various characteristics of real home sales of all active agents in an area, providing you with a clear indication of which agents are best for your needs. Time spent on the market, average home sales/purchases, and the likelihood of an agent to negotiate the best possible price on a home are some of the many values that are factored in.
Specific criteria, inputted by you, serves as the fulcrum for the algorithm to operate from. It will use this as a basis on which to compare agents and find the one closest to what you are looking for.
Why it Makes Sense to Use Data To Find A Top Selling Real Estate Agent
Data in this day in age allows us to gain that one step you need over the market to get the best possible price. Using this data, we can see that top agents in Pensacola have sold homes at an average of 33 days and for 5.7% more than their peers. Only EffectiveAgents can bring you, top-tier agents, perfectly fitting your house-hunting goals and making your life just that much easier.
Pensacola Market Snapshot 
Nearby Florida Cities 
Cover Image from Unsplash 
Comments
Related Posts in Tallahassee & Panama City Real Estate
2020 Top Real Estate Agents in Panama City, FL
Selling Tips Before Putting Up Your House for Sale in Tallahassee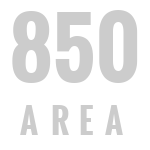 Best Places to Live in Tallahassee, FL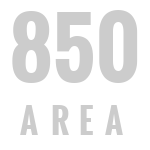 Best Places to Live in Panama City, FL