Best of live music and concerts! Rock, country, EDM, pop music and more!
Find Live Music in Tallahassee & Panama City
Tallahassee & Panama City Live Music Events
Okilly Dokilly w/ Bear Ghost & tba at Wilbury - Thur 4/25
Cow Haus Presents: Phoenix's OKILLY DOKILLY, the Ned Flanders/Simpson's-themed "Nedal" band, come to Tallahassee on the "Howdilly Twodilly Tourdilly" in support of their new album "Howdilly Twodilly" that comes out on March 29.
Seabreeze Jazz Festival Knoxville Bus Trip
on Friday, 26 Apr, 5:00 AM
at Aaron Beasant Park Amphitheater
IT DOESN'T GET ANY BETTER THAN THIS!!!! WHITE SANDY BEACHES, CRYSTAL BLUE WATER, AND THE ULTIMATE WEEKEND OF JAZZ. Bus Trip April 26th –April 29th, 2019 (3 nights, 4 days)
Caroline Jones - Meet & Greet
Meet Caroline Jones in Tallahassee, FL at the D.L Tucker Civic Center on the Kenny Chesney Songs for the Saints Tour!
City Girlz Performing Live In Concert @ Nxt Lvl Nightclub
on Friday, 26 Apr, 7:00 PM
at Nxt Lvl Nightclub
City Girls Performing Live @ Nxt Lvl Nightclub
Dueling Saxes: Jason Bennett and Luke Pinegar
on Friday, 26 Apr, 7:00 PM
at House Of Bourbon
NO COVER!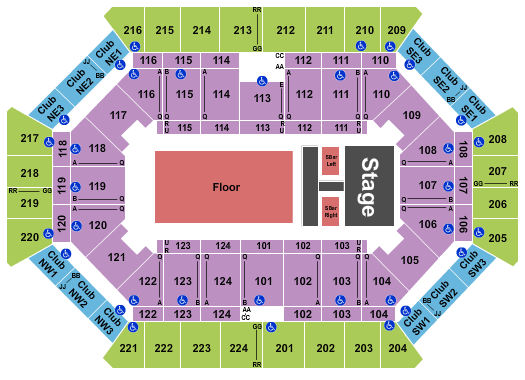 Kenny Chesney
on Friday, 26 Apr, 7:00 PM
at Donald L. Tucker Center At Tallahassee Leon County Civic Center
Ward Davis w/ Clint Park
An American Singer/Songwriter from Monticello, Arkansas by way of Nashville, Tennesse, Ward Davis? 
Live Music By Neighborhood