Spinnaker Beach Club is a great, all-in-one entertainment destination on Panama City Beach.  A huge, family friendly restaurant by day and dazzling nightclub by evening, Spinnaker Beach Club can provide a great time for beach residents and visitors of all ages.
Located right on the beach, Spinnaker Beach Club provides, beautiful, waterfront views by day.  This plays a perfect backdrop for kicking back with a tropical drink or dining on a variety of scrumptious bar foods from Spinnaker's Paradise Grill.  Some menu highlights from Parade Grill include appetizers like buffalo wings and smoked tuna dip, as well as meal selections including jumbo fried fish, mahi mahi sandwiches, groupers tacos, and more.
Once the sun goes down, the nightlife heats up at Spinnaker Beach Club with its abundance of live music, dancing, and cool beach vibes.
Spinnaker's Gulfside Rock Arena boasts the intimacy of a small rock club, but situated under the stars, with a huge variety of live bands, both local and national-level, playing all throughout the week.  In fact, Spinnaker Beach Club hosted performances from  national recording artists Kenny Chesney and Luke Bryan not too long ago.
Or, you can dance the night away in Spinnaker's Groove Room where some of Panama City Beach's top DJs play a variety of hits ranging from top 40 to dance and more.
Sound fun?  Check out Spinnaker Beach Club soon, then let us know what you think with your own rating and review on the Spinnaker Beach Club 850area business listing.
Comments
Related Posts in Tallahassee & Panama City Nightlife
Best Bars in Tallahassee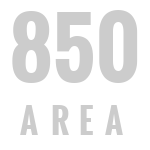 Best Beach Bars in Panama City Beach | Specials, Live Music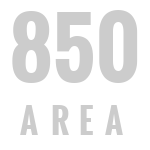 Spinnaker Beach Club | Dining, Nightlife, Live Music, and More