Tallahassee is rich in history, restaurants, and activities, plenty of which are family-friendly. Check out some of the best places to take your kids in Tallahassee- they're all relatively cheap as well as entertaining for both parents and little ones!
Saddle up because a visit to Mission San Luis will transport you back to 1703. Mission San Luis showcases the Spanish settlers and their interactions with the Appalachee Indians. The best part about Mission San Luis is that the tour guides and workers dress in authentic costumes of the time, which the kids will be amazed to see.
Along their tour, you'll be able to see artifacts, replicated archeological profiles, and a site map of what the place probably looked like in the 1700s. Mission San Luis also has family events like thier Mother's Day Brunch and Father's Day Barbeque. Children's tickets cost $2 and parents cost $5. Mission San Luis is open Tuesday through Saturday 10 a.m. to 4 p.m.
Lofty Pursuits is definitely a fun-filled haven for children of all ages from their arrangement of board games and books to their Sundae Funday creations and homemade candy, which you can see being made!
Aside from the food and the fun, there are creative paintings and decor throughout the inside of Lofty Pursuits as well as in the parking lot. From the Silent Films Collection to the Youtube Silver Button Award, there's much to see adorned on the walls of Lofty Pursuits. Their ice cream menu is also 12. Pages. Long... enough said!
The Challenger Learning Center says they strive to foster long-term interest in science, technology, engineering and mathematics; create positive learning experiences; and motivate students to pursue higher education and careers in these fields.
With an extremely impressive space simulation, IMAX theatre, indoor planetarium, and hands-on science, kids of all ages are in for a BLAST at the Challenger Learning Center (CLC). Different membership rates are available online for families and individuals.
IMAX tickets are sold separately and only cost $6-$8 for children! The CLC is open Open from 10 a.m. to 10 p.m. Monday through Saturday and 12-10 p.m. on Sundays.
Originally created to offer school children enriching experiences with science, art, history, and world cultures, the Tallahassee Museum has been a thriving success since its conception in 1957. The Tallahassee Museum offers 30 permanent exhibits such as the Big Bend Farm to Jim Gary's 20th Century Dinosaurs as well as temporary exhibits.
Tree-to-Tree Adventures is one of the coolest offerings for parents and kids at the Tallahassee Museum. With Tree-to-Tree, you'll zipline through the tree-tops and swamps as well as conquer aerial games and obstacles, all from 62 feet in the air! The Treemendous Adventure is $15 for children and adults.
This colorful and lively restaurant decked out with pink, green, and blue walls and booths is not only fun but flavorful! Cabo's also has a large fish tank full of creatures that kids can watch while the food cooks.
From the Kid's Burrito to the Peanut Butter and Banana sandwich, kids will enjoy these savory bites while parents enjoy the Fresh Grilled Fish as well as the Ultimate King Cabo Burrito. The best part: all kids meals are $4.99! Cabo's also offers a free meal for people who join their email list and are randomly selected from the list.
All of these places are open on weekends, which make great activities to do as a whole family. Not to mention, many of them are indoors to help beat the summer sun and showers!
For more things to do in Tallahassee, register on 850area to stay up to date on all things Tallahassee. 
Cover photo courtesy of Unsplash
Comments
Related Posts in Tallahassee & Panama City Recreation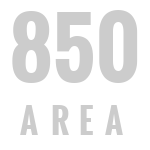 Free Things To Do In Panama City, FL
Free Things to Do in Tallahassee, FL
Running Clubs in Panama City, FL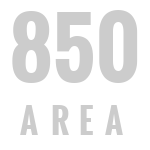 Running Clubs in Tallahassee, FL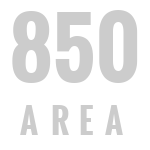 Best Parks in Tallahassee, FL
Best Parks In Panama City, FL