Having one of the most beautiful beaches on Florida's west coast, Panama City Beach is a great place to take a family-friendly vacation. With that said, there are many hotels in the area that will accommodate the little ones, offering amenities that the whole family can enjoy. Here is our pick of the top family-friendly hotels in Panama City.
Stay connected to all the events, nightlife, and more hotels in Panama City by subscribing to 850area.
RELATED CONTENT: Halloween Events in Panama City
Feature Image Courtesy of Shores of Panama
Travel $$
9900 S Thomas Dr, Panama City FL, 32408
Discover the perfect Panama City Florida condo at the Shores of Panama Resort. Soaring 23 stories over one of America's most highly rated beaches, the...
Comments
Related Posts in Tallahassee & Panama City Hotels
Family Friendly Hotels in Panama City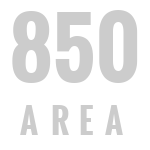 You Play, We Pay | FREE Gift Cards for Staying at Pensacola Hotels