It almost sounds too good to be true.  For a limited time, Visit Pensacola is sponsoring the "You Play, We Pay" program where simply staying in a Pensacola hotel or vacation property can earn you up to $300 in American Express Gift Cards.
Book a stay between now and February 29, 2012 (check out by March 1, 2012) and you can earn either a $50 or $100 gift card for each night up to three nights.  If your hotel's lodging rate is above $100 per night, you get a $100 gift card for each night.  If it's below, you get $50.  The lodging rate must be above $24.99 to qualify,
To participate, visit the You Play, We Pay website and fill out the registration form before making your reservations.  Print out the confirmation page and bring it to the hotel when you pay your bill.  Take the confirmation page along with a printed receipt from the hotel to the one of the visitor information centers listed below to redeem your giftcard(s).
Pensacola Beach - 735 Pensacola Beach Boulevard
Pensacola - 1401 E. Gregory Street
This offer is only good for as long as the gift card inventory lasts, so don't sleep on this great opportunity!  For additional details, visit the You Play, We Pay site.
If you are still looking for something to do on New Year's Eve 2012, this offer is still good on the holidays.  To learn more about the New Years Eve celebration in Pensacola, check out the article on the family-friendly Pensacola Pelican Drop NYE 2012 celebration.
Comments
Related Posts in Tallahassee & Panama City Hotels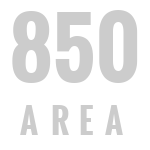 You Play, We Pay | FREE Gift Cards for Staying at Pensacola Hotels