For those who want to live in an area that is thriving, Panama City Beach in Florida may be the place to move. A small town with a population just under fourteen thousand in 2010, Panama City Beach has grown more than eighty percent in the last decade. Panama City real estate appreciated more than twenty percent in 2010, with an average price of about $185,000; many areas of the Panama City real estate market have foreclosures that can be an excellent bargain for a vacation home or families looking for a starter home.
The airport and Tyndall Air Force Base provide jobs for civilians, helping to keep the unemployment rate below the national average. For students looking to continue their education, Panama City, Florida is home to many institutes of higher education, including Florida State University, and several community colleges. There are many competitively priced apartments in Panama City Florida for students and those not ready to purchase a home or condominium.
For those interested in things to do, enjoy the nightlife, restaurants and shopping in Boardwalk Beach.  Located in Downtown Panama City, Boardwalk Beach offers beautiful condominiums from a modest $125,000 to $450,000. An abundance of restaurants located in downtown Panama City, serving exquisite cuisine from seafood to steak, will assure the discriminating palate of a satisfying dining experience. An abundance of music, entertainment, resorts and beaches will ensure that whatever the nightlife preference, there will surely be an evening to remember!
One of the best places to live in Panama City Florida, the town of Lynn Haven has a small town feel. Families will find homes priced from less than a hundred thousand dollars to more than $2 million, and conveniently located shopping and schools. With an abundance of retail establishments and family attractions, jobs are readily available for students and families.
Another of the best places to live in Panama City Florida is the private community of Blue Heron, situated around five sparkling lakes. With homes priced from less than two hundred thousand dollars to more than $1 million, families will have access to a members-only Beach Club and white sand beaches, and of course, local schools.
If you're unsure about retiring or relocating here, rent one of the many apartments in Panama City Florida and spend your vacation here. You may wonder why you waited so long!
Comments
Related Posts in Tallahassee & Panama City Real Estate
2020 Top Real Estate Agents in Panama City, FL
Selling Tips Before Putting Up Your House for Sale in Tallahassee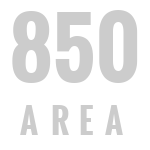 Best Places to Live in Tallahassee, FL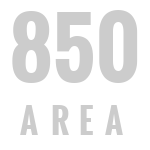 Best Places to Live in Panama City, FL