Tallahassee real estate offers many places for families looking for good schools for their students. The best places to live in Tallahassee and around Leon County include Woodville, City Center, Four Points, Meridian, Perkins, Centerville, Ochlockonee, and Lafayette. Nightlife in Tallahassee is scattered around town, near the college and university areas since thousands of students live here. Among popular nightlife spots are The Moon and B Sharp's Jazz Cafe.
With about one third of Tallahassee renting, there are many choices for people looking for apartments in the city near shopping malls and some of the best shopping in Tallahassee.  Prominent shopping malls in Tallahassee include Governor's Square Mall, the Tallahassee Mall, and Market Square Shopping Center. Good apartment complexes within Tallahassee include Paddock Club and Reserve at Heritage Oaks.
Tallahassee real estate around the Florida State University Campus includes many apartments in Tallahassee that provide housing for students with white-collar jobs nearby. With a cost of living lower than the national average, families seeking a good quality of life can get a lot for their money, with highly rated schools and housing priced lower than other parts of Florida.
Downtown Tallahassee offers restaurants and shopping for people working at State of Florida government jobs. Fine dining restaurants in Downtown Tallahassee include the Cypress Restaurant and Banjo's Smokehouse. A popular downtown nightlife spot is the Wxyz Bar, at the Aloft Tallahassee Hotel.
Among the many family attractions in Tallahassee are the Apalachie Regional Park Trail and Goodwood Museum and Gardens. Bradley's Country Store, O'tooles Herb Farm, and Lake Ella Growers Market are great places to find locally grown produce.
Cavallo Farms offers riding lessons for future equestrian stars. Places to enjoy recreation admist the great outdoors include Dorothy B. Oven Park, Wakulla Springs State Park, and Maclay Gardens State Park. The Elinor Klapp-Phipps Park covers 670 acres on the eastern shore of Lake Jackson, one of the best places to live in Tallahassee.
Comments
Related Posts in Tallahassee & Panama City Real Estate
2020 Top Real Estate Agents in Panama City, FL
Selling Tips Before Putting Up Your House for Sale in Tallahassee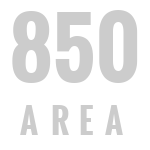 Best Places to Live in Tallahassee, FL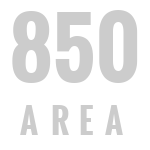 Best Places to Live in Panama City, FL