By: Kaylani Levine
In a college town like Tallahassee, being the valedictorian of style may not be as hard as you think. With a little research, you can find unique boutique shops in Tallahassee with a lot more flavor than the local strip malls. Historic Tallahassee is filled with one of a kind shops and specialty clothing boutiques. If you've never experienced Tallahassee shopping, here are some great places to start...
Divas & Devils:
Divas & Devils is housed in a brand new building, displaying the name, "House of Style". This boutique in Tallahassee is a name brand gold mine! You can find everything from Juicy Couture & Citizens of Humanity to Lauren Conrad & Diesel. Divas and Devils is a great stop for anyone who enjoys vintage mixed with new school. If you're looking for high end or major brand name designers in Tallahassee, this is the place to start.
Henri Girl Boutique:
Henri Girl Boutique is one of the most popular boutiques in Tallahassee, specializing in cutesy & trendy. All of the accessories, shoes, & clothing lining the walls, allow for easy access and visibility. Boasting a colorful selection, and killer customer service, this is one boutique you have to visit for yourself. If you love all things girly, you'll love Henri Girl.
Cole Couture:
Where runway meets real life, Cole Couture specializes in bold patterns, statement pieces, and eclectic chic collections. If your wardrobe is missing that funky flair, Cole Couture is where you will find it!
One thing we know about shopping, it never goes out of style. Making these boutiques in Tallahassee your go to places will be a sure fire way to  stay in the now while still expressing your individual style. If you haven't been to any of these places, now is the time. If you have please feel free to comment on your experience. Happy Shopping Tallahassee!
Comments
Related Posts in Tallahassee & Panama City Shopping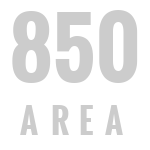 Boutique Shopping in Tallahassee