Bookstores are the heart of every city. A cozy bookstore in your Tallahassee neighborhood with all the classics and the latest bestsellers feels like a warm hug. Whether you wish to attend a meet and greet with local authors or sip coffee and be consumed by your favorite novel, bookstores in Tallahassee won't disappoint you. 
So if you're a reader and want to bookmark the best bookstores in Tallahassee for this weekend, we have the list ready for you. Go and explore these bookshops in the 850 area!
Related Read: Craving Wings in Tallahassee? Here's Where to Get the Best Chicken Wings!
Must-Visit Bookstores in Tallahassee
Barnes & Noble: Tell us a better combination than your favorite book and a fresh cup of hot Starbucks coffee. Barnes & Noble at Monroe Street is a fascinating place for book and coffee lovers. They also host poetic and book reading events every so often. One of the best parts is that this bright bookstore has a children's section where kids can let their imaginations run wild!
Midtown Reader: Midtown Reader is an absolute Tallahassee treasure. No one can match their friendly and knowledgeable staff. They keep a vast selection of books with reviews added to the shelves. You can even write a book review yourself. Their refreshing Lucky Goat coffee and delicious cupcakes are an added treat! 
Books-A-Million: Books-A-Million is home to all the reading materials and supplies your heart desires. The bookstore welcomes you to read and enjoy one of their many wonderful lattes or frappes and a dessert while you read your favorite book. If you wish to go on a book shopping spree, expect to find all the recent book releases here!
Fat Cat Books: Fat Cat Books is probably the best bookstore concept you have ever heard. It's a feline adoption center combined with a thrift bookstore and
an eclectic boutique. The store has super cute vibes with a cozy couch setting and wooden shelves. So if you're a cat and book lover, come here to enjoy a cat-tastic atmosphere!
Keep visiting our 850 Area Guide for more Tallahassee News and Updates.
Comments
Related Posts in Tallahassee & Panama City Shopping
Family-friendly Christmas Events in Tallahassee & Panama City
Get Your Holiday Shopping Done in Tallahassee and Panama City
Top 4 Bookstores in Tallahassee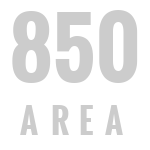 Boutique Shopping in Tallahassee