As one of the top universities in the state of Florida, Florida State University in Tallahassee attracts some of the best and brightest minds in the country, both as students and as faculty.
While some students choose to live on campus, many more decide to strike out on their own or with friends, and find a place of their own outside of campus to live.
Additionally, faculty and non-affiliated residents also enjoy living in the vicinity of this lively and engaging community. Below are some of the best neighborhoods near FSU and a brief description of what makes them so special.
College Park is one of the first neighborhoods to come to mind when considering the area around Florida State University. Full of students, it also hosts young professionals and is close enough to downtown to make shopping, going out, and commuting to the school easy even without a car. There are plenty of cafes and restaurants in the area, making it extremely walkable.
Homes here are primarily condos or townhomes, and one bedroom units can easily be purchased for under $200,000. This neighborhood is overall slightly more expensive than the Tallahassee median price of $219,900. Rents range from $660 for studios, on the very low end, to over $2,000 for two-bedroom units, making it an attractive neighborhood for investors looking to purchase a rental unit. 
Chapel Ridge is another neighborhood this is just adjacent to Florida State University and popular with students. It's also walking distance to the university and borders on US-90, making it easy to get around the city from here.
There's a Publix supermarket bordering Chapel Ridge to the west as well as plenty of affordable dining options. This neighborhood is geared primarily to rentals as many residents are affiliated with FSU. Another good neighborhood to purchase an investment property, it's also a fun place to live with some rentals costing less than $400 per month.
Campus Circle is located just cross the freeway from Florida State University and still an easy walk to campus. Private apartments go for as little as $600, and there are plenty of amenities nearby. There are condos for sale for as low as $70,000, and the neighborhood boasts stand-alone homes as well, making it an affordable neighborhood to both purchase and rent. 
Quieter neighborhoods such as Old Saint Augustine and Woodland Drives are also good options. Though slightly further away, they're still just a ten-minute commute via car to the campus and a little quieter and more settled. Prices are also slightly lower with stand-alone homes to be found under $100,000 in the area. Reasonably priced rentals are also available. Nearby parks make these neighborhoods especially appealing to anyone with pets.
If you're ready to find the perfect realtor and start looking for homes, Effective Agents can help you find the top selling realtors in town. Using the best realtors® in Tallahassee will not only save buyers money, but also cut down on stress, and ensure that you land your dream home.
Find more news on housing in Tallahassee by registering on 850area, your free guide to the Tallahassee and Panama City area.
Cover photo courtesy of Unsplash
Comments
Related Posts in Tallahassee & Panama City Real Estate
2020 Top Real Estate Agents in Panama City, FL
Selling Tips Before Putting Up Your House for Sale in Tallahassee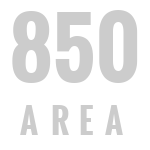 Best Places to Live in Tallahassee, FL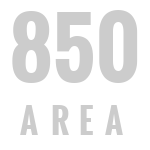 Best Places to Live in Panama City, FL