Purchasing a home ranks as one of the most expensive purchases you will make in your life, you will want to protect it accordingly. Although states don't require homeowner insurance often your lien holder will require it for you to secure the loan. Independent of if you're required to buy insurance, you should definitely consider it. The rest of this article will breakdown the basics of homeowners insurance including policy coverages, perils, exclusions, and premiums.
Homeowner Policy Coverages
Homeowners insurance is a package policy; therefore, it combines multiple coverage types into a policy. They include:
Dwelling and Personal Liability – Dwelling will pay for damages to the physical structure of your home which may include your garage and other structures. Personal liability covers damage and/or loss to your personal property within the house.
Personal Liability – This will cover your liability if you, a member of your family, or pet becomes liable for injury or damage for a non-auto accident occurring on or off your property.
Medical Payments – If someone outside of your family, regardless of fault, gets injured at your home reasonable medical expenses will be covered.
Additional Living Expenses – If you must relocate to temporary housing due to covered damages, your insurance company will cover reasonable and required living expenses.
Perils
These are specific risks that would cause a loss to your property. Let's take a look at some that are minimally covered by your policy:
Fire or lightning; Wind damage from hurricanes; sudden or accidental smoke damage; vandalism; theft
Accidental discharge or water overflow from your plumbing; electrical surge damage
Exclusions
These are items that are not covered by your policy. These may include:
Earthquakes; intentional damage; defective construction
Wear and tear on a home
Vandalism and malicious mischief, if the house has been vacant for more than 30 days
Pet and other animals residing on the property
You may purchase additional coverage or policies to cover assets you are seeking. We recommend doing an annual review your policy with your needs in mind to make sure you're covered properly.
How to Keep your Homeowner Premiums in Check
Maintain a Good Credit History – Keep in mind that insurers sometimes utilize credit reports to price their policies. We recommend reviewing your credit report to guarantee its accuracy.
Check for discounts – For example, insurers will sometimes offer discounts for 55 or older and military personnel.
Install Home Security Systems – Discounts are typically available for installation of smoke detectors or security systems. Research the insurer to see what discounts are available to compare to the cost of installing the system.
Increase Your Deductible – The deductible is the payment you will pay before insurance coverage begins. If you raise your deductible, you can save money on your premium. Typically, the higher your deductible, the lower your premiums will be.
Multiple Policy Discounts – If you buy multiple policies with the same insurer, you may qualify for discounts on your premium.
Don't Insure Your Land
Make Your Home Disaster Resistant – Similar to #3, if you add storm shutters or reinforce your foundation, you may become eligible for savings on your premium.
Homeowner Premiums
Homeowner premiums are not based on one factor and given one rate but rather insurance companies will take many factors into accounts. Some things that are considered include the age and location of your home. For example, newer homes are typically built to better withstand damages, such as fire, than older homes so they are given a better rate. The crime rate within the area of your home may also play a factor in the premium.
Other Decision Factors
When looking at an insurance policy, don't only look at the rate you are given, look into the insurance company themselves. Consider how long they have been around and the size of the company. If you have a fear that the company may be unable to pay your claim, consider another company. Additionally, do your homework on how easy their claims process is. Read consumer guides, use the internet, and gather multiple quotes from a couple of insurers.
For more questions on homeowners insurance, contact Colucci Law Group at 850-391-7244
For more business or real estate news, register with MyArea Network to find your local site and get the latest news. Best of all, it's free! 
Cover photo courtesy of Envato
Comments
Related Posts in Tallahassee & Panama City Real Estate
Selling Tips Before Putting Up Your House for Sale in Tallahassee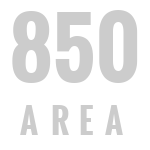 Best Places to Live in Tallahassee, FL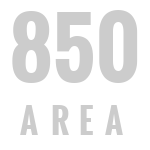 Best Places to Live in Panama City, FL