The capital of Florida, Tallahassee, covers about 98.2 square miles with 2.5 square miles of this being water. Although most people think of the state of Florida as being totally flat, Tallahassee actually has a hilly terrain as it's located just south of the Red Hills Region. It also borders the Apalachicola National Forest.
The name Tallahassee means "old fields" in Muskogean, which is a combination of several Native American languages. This city was founded in 1824 and is known for the many museums that are located here as well as parks, theaters, performing arts centers, and the mild climate. There are several neighborhoods located around this lovely city for families that can be found by contacting the best realtors® in Tallahassee.
Crawfordville
If you're looking for a small-town feel, Crawfordville has a population of just 4,999 and is ranked 25th out of 380 best suburbs to buy a house in Florida. Approximately 18 miles from Tallahassee, Crawfordville public schools are above average and consistently earn high ratings. Most residents are homeowners. Beaches, rivers, and campgrounds offer numerous opportunities for spending time with family and friends.
Woodville
Providing an even smaller small-town feel, Woodville is home to 2,770 people. This neighborhood's schools are also ranked above average, and it's located only 15 minutes south of Tallahassee.
Nearby beaches and Wakulla Springs offer outdoor activities for families. This is a safe community with a low crime rate. If you're considering a home in Woodville, find the perfect realtor® to assist you with your home-buying needs.
Quincy
A neighborhood of approximately 7,599, Quincy is comprised of mostly homeowners. This community offers a rural feel. There are several parks as well as a golf course and areas where you can fish, hunt, or enjoy nature.
About a half-hour drive from Tallahassee, Quincy is ranked 62nd out of 1,300 places with the lowest cost of living. There are several public schools located here, and it's easy to navigate without all the hubbub of larger cities.
Waukeenah
When looking for a very small-town feel, you may want to consider the neighborhood of Waukeenah. This town is only 20 miles from Tallahassee and has a population of 272 as of the 2010 census.
The crime rate is extremely low, and there's an elementary school and a high school. Mainly families live in this community, and the cost of living is low. Find a top-selling realtor® in Tallahassee to assist you with you and your family's real estate needs in this neighborhood.
St. Marks
Above-average public schools, a low crime rate, and a good place for families describes the St. Marks neighborhood. This area has a population of 203 and is one of North America's oldest settlements.
There are several parks, walking trails, fishing, and boating to allow residents and their families to enjoy the outdoors and beautiful weather. The crime rate is low, and schools are above average. Located only 17 miles from Tallahassee, this is mainly a community of homeowners.
There are other neighborhoods located near Tallahassee, but these five are great for families to consider. Effective Agents is ready to help you with finding the best realtors when you are ready to make a move to a family-oriented neighborhood near Tallahassee.
Find more housing in Tennessee and other real estate news by registering on 850area, your free guide to the Tallahassee and Pensacola area.
Cover photo courtesy of Unsplash
Comments
Related Posts in Tallahassee & Panama City Real Estate
2020 Top Real Estate Agents in Panama City, FL
Selling Tips Before Putting Up Your House for Sale in Tallahassee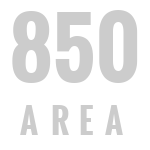 Best Places to Live in Tallahassee, FL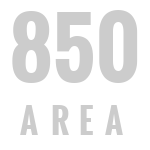 Best Places to Live in Panama City, FL