There are plenty of fun and interesting things to do in Tallahassee. From restaurants to hiking trails, this city has a wealth of activities and destinations that can please just about everyone. If you're thinking of moving there, you're not alone. Since 2010, Tallahassee has grown significantly with much of its growth coming from residents of other cities.
Effective Help for an Effective Move
Many new residents to Tallahassee use real estate agents sourced through Effective Agents. With you in mind, this top-selling realtor® in Tallahassee works hard to get you into your residence as quickly and hassle-free as possible.
After signing up with them, your information is processed with algorithms that will match you with the most compatible agent(s) who will find you the residence you're searching for. It's an efficient process that produces some of the top results in the industry.
Working with one of the best realtors in Tallahassee means you'll soon be in your new home and ready to get out and see what Tallahassee has to offer.
St. Marks National Wildlife Refuge
This is a spectacular protected area that runs 45 miles along the Gulf Coast. It's comprised of 70,000 acres of lush plant and animal wildlife, and visitors are welcome year-round.
This is an impressive 100,000 square-foot facility with two floors of cars (mainly American) and other items related to America and her past. Visitors are taken back through different eras of time as they stroll the rows and rows of fully-restored American cars and trucks.
Related content: Things to Do on a Rainy Day in Tallahassee
Tallahassee itself calls Cascades Park the newest social center of its community. It's located smack-dab in the middle of downtown and is chock-full of attractions, trails, wildlife, and stages for concerts and performances. It also doubles as a stormwater facility and is designed to flood, which helps take pressure off of other areas of the city during inundations.
Related content: Best Bike Trails in Tallahassee
This popular sports arena is located on the campus of Florida State University in Tallahassee. It's referred to as Doak and is home to the Florida State Seminoles football team. Although impressive on its own as a structure, Doaks is best visited when there's a game or special event happening. Views from the seats, no matter where in the stadium, tend to impress even the most picky fans.
Related content: Restaurants Near Doak Campbell Stadium in Tallahassee Perfect for Game Day
Contact Effective Agents now to find the perfect realtor® in Tallahassee for your situation, and you'll be out and about your new home town in no time.
Find additional news on housing in Tallahassee by registering on 850area, your free guide to the Tallahassee and Panama City area.
Cover photo courtesy of Unsplash
Comments
Related Posts in Tallahassee & Panama City Real Estate
2020 Top Real Estate Agents in Panama City, FL
Selling Tips Before Putting Up Your House for Sale in Tallahassee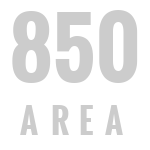 Best Places to Live in Tallahassee, FL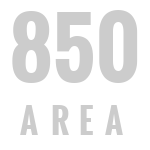 Best Places to Live in Panama City, FL