Tallahassee, the capital of Florida, is a surprising oasis located in the middle of the panhandle. You won't find a landscape of palm trees and sand in this "Old Southern Lady." 
Tallahassee scenery is comprised of rolling hills, streets lined with dogwood trees, azaleas, and century-old oak trees draped with Spanish moss. The respects it's heritage but also provides outlets of varied interest for visitors and residents from the beautiful Alfred B. Maclay Gardens State Park to the Florida State Seminoles football team.
If you plan to purchase a home or sell your current home, make sure you partner with the best realtors® in Tallahassee.
The median list price for single a family home in October 2019 is $297,400. Effective Agents can help you find the perfect realtor® for your search. Enter some basic information on the home you're selling or what you are looking for into Effective Agents' easy-to-use platform, and the algorithm will automatically generate a list of top-rated realtors®.
Many buyers in the 20-30 age group gravitate towards homes near Florida A&M University, Florida State University and Tallahassee Community College. These homes are generally smaller and older construction, but many have been restored with modern finishes and floor plans designed for entertaining.
Homes in this area demonstrate more creative updates than new builds. Of course, the best realtors® in Tallahassee know these homes well and where to find your own fixer-upper if you choose to personally handle the remodel.
Planned communities are the most popular option for young families and empty nesters. These communities include various housing options such as single family, townhouse, condos, etc. They're like small cities with all the amenities needed within the development: daycare, schools, retail stores, playgrounds, Club Houses, biking and walking trails, and much more.
For the buyer wanting a little acreage and room for a couple of horses, planned communities north of Tallahassee as well as undeveloped acreage are an attractive option. In October 2019, there were 182 listings with over one acre of land and a median price of $480,000.
The best realtors® in Tallahassee know these properties and are equipped to match your specific interests and needs to the property or community that will provide the lifestyle you desire.
There are various types of developments and established neighborhoods in Tallahassee. Each has a distinct 'vibe,' and top-rated realtors® can distinguish these areas and find the appropriate 'vibe' for every buyer. Effective Agents can help you find the perfect realtor® for your specific situation.
Find more news on housing in Tallahassee by registering on 850area, your free guide to the Tallahassee and Panama City area.
Cover photo courtesy of Wikimedia Commons
Comments
Related Posts in Tallahassee & Panama City Real Estate
2020 Top Real Estate Agents in Panama City, FL
Selling Tips Before Putting Up Your House for Sale in Tallahassee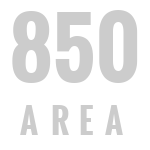 Best Places to Live in Tallahassee, FL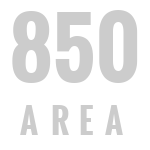 Best Places to Live in Panama City, FL