Known for its gorgeous turquoise waters, the Emerald Coast has more to offer than just a pretty beach. Instagram-worthy spots span from Pensacola to Panama City, offering the perfect picture for anyone's account!
Beaches
Image courtesy of Linh Nguyen @linh.nguyen143
The Emerald Coast has some of the most appealing beaches in the United States. Known for their soft, sugar-white sand, clear turquoise water, and natural dunes and grasses, the beaches along 30A and Destin are the perfect spots for a quick photoshoot.  
Pensacola
Image courtesy of Lauren Kopack @laurenkopack
The Pensacola Lighthouse is the perfect place for a photo overlooking the gorgeous waters of the Emerald Coast. The 151-foot-tall building offers views of the sugar-white sand and green-blue water, making this a truly Instagrammable spot. 
The Graffiti Bridge
Image courtesy of Grayson Kramer @graysonkramer
If your Instagram feed has more of an edgy vibe, be sure to check out the Pensacola Graffiti Bridge! This colorful railroad bridge has been painted from top to bottom by various artists, making it a great spot for a fun Insta photoshoot. Feel free to add some of your own artwork as well.
Image courtesy of Elise Taylor @elisedenaetaylor
Full of brick buildings and greenery, Palafox Place in the heart of downtown Pensacola is a great spot for a cute picture under the streetlights. In the surrounding area is a plethora of shops, restaurants, and coffee shops, offering even more Instagrammable photoshoot opportunities!
Destin / Miramar Beach
Image courtesy of Brooklyn Nicholson @brooklynnicholson
Crab Island is the hotspot for boats and jet skis to gather for summer fun! It offers views of the Destin bridge, the Emerald Grande, and of course, the stunning turquoise-blue water! Whether you're riding jet skis, tossing a football in the waist-level water, or sunbathing on the boat, Crab Island is full of opportunities for the perfect snapshot of paradise.
Image courtesy of @marina_nicole15
Located right off of the Destin Bridge, Harborwalk Village offers views of Crab Island, the Destin Harbor, and a perfect perspective of the spectacular Emerald Coast. Time it right and you can catch the sun going down over the white sand dunes. If your Instagram aesthetic features blues, greens, and everything coastal, then this is the Instagram spot for you!
Image courtesy of Thanh Nguyen @thanh_nguyen143
Are colorful murals your greatest weakness? The Destin Commons has nine vibrant scenes throughout the entire shopping center, with something that can match anyone's feed. Do some shopping, grab some food, and snap a picture in front of a giraffe riding a bicycle for the perfect post! 
Image courtesy of Kayla Koger @kaylakoger
Also known as the hotspot for homecoming and prom pictures, The Village of Baytowne Wharf offers many different backdrops and areas for cool Instagram pictures. Whether you're posing in front of the lagoon, colorful storefront lights, or the 40' tall zipline, there are plenty of fun spots for an Instagrammable moment. Be sure to check out the greenspaces, exposed brick, and chic white buildings too for the ideal VSCO girl vibe.
30A
Main Street in Rosemary Beach
Image courtesy of Kayla Koger @kaylakoger
With its cobblestone streets, European-style buildings, and large green space, Rosemary Beach's Main Street holds many opportunities for an awesome picture. At the end of the street sits a large grassy area and beyond that, the crystal-clear waters of the Gulf of Mexico. This is the perfect place for a chic beach town aesthetic, so get out there and be sure to bring your camera! 
Central Square Records
Image courtesy of @thehanniemarie
Located in the heart of Seaside Square, Central Square Records is the perfect spot for an artsy photoshoot! It's filled with hundreds of records, T-shirts, and other merchandise, and even features cool wall art and decorations. This is the place for a trendy record store pic, so bring your polaroid camera and snap some cute shots!
The Purple Wall
Image courtesy of Claire Federico @claireafed
The iconic purple wall in Seaside, Florida, has been popping up on Instagram feeds for years. The three-story wall features a mural honoring Vincent Scully, an educator of the architects who designed Seaside. This wall is a bright pop of color for an Instagram shot – be sure to add #purplewall in your caption!
Airstream Row
Image courtesy of Payten Correia @payten_correia
Featuring five gourmet food trucks, airstream row in Seaside, Florida, offers a retro feel as well as some amazing food! Table and chair areas are located right outside of the metal airstream trailers, giving you a place to sit and snap a pic with your Frost Bites shaved ice or specialty grilled cheese sandwich from The Meltdown on 30A!
Seaside Central Square
Image courtesy of Johanna Stapleton @johannastapleton
Sitting right across the street from the sparkling waters of the Emerald Coast, Seaside Central Square houses many shops and restaurants that cater to anybody's tastes. The white buildings and sandy streets give off a beachy feel, making this the perfect picture of paradise! Sitting where the pavilion meets the white sand sits the iconic Seaside tower, a magnet for beachy photos.
Panama City
St. Andrews State Park
Image courtesy of Marisa Maiden @risasphotos
Located in Panama City Beach, St. Andrews State Park is the pinnacle for beach beauty. If the crystal-clear water doesn't draw you in, then maybe the jetties lining both sides of the inlet will! If beachy vibes match your Instagram aesthetic, then this is the place for you!
Image courtesy of Ally Lamkin @a_lamkinn
Located right by the pristine beaches of the Emerald Coast, Pier Park shopping center offers many different photo options! There are tons of spots to choose from, whether you are attracted to the huge Ferris wheel or the pier that stretches over 1500 feet into the turquoise waters, there is a photoshoot opportunity for everybody involved.
Finn's Island Style Grub on Thomas Drive
Image courtesy of Emma Hearn @emmahearnn
Known for their amazing acai bowls, Finn's has a cool tropical outdoor atmosphere, complete with an outdoor seating area, colorful fencing, and many plants! Is the Florida sun too hot? Finn's has an aesthetically pleasing indoor area too, perfect for every VSCO girl's needs. This is a great spot to grab some yummy food and take a few snaps in front of the bright red Finn's surfboard sign!
Return to 850area.com for more information about the Emerald Coast and the places it has to offer!
Comments
Related Posts in Tallahassee & Panama City Travel
Family Friendly Hotels in Panama City
The Most Instagrammable Spots Along the Emerald Coast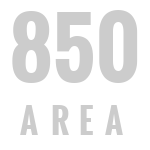 Family Attractions in Tallahassee, FL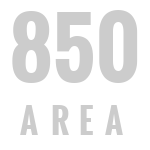 Family Attractions in Panama City, Florida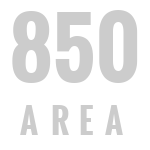 Summer Activities in Panama City, Florida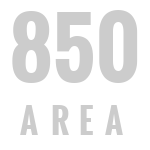 Summer Activities in Tallahassee, Florida